Choosing the right Linux server product can be a daunting task, and with all the different versions of the Linux OS out there, you have a long list to choose from. Are you looking for a supported product, or can you go with a free version? Do you need cloud support or virtualization? We aim to provide some answers and some clarity.
What are Linux servers and why does your business need one?
While the Linux OS was originally conceived as a desktop operating system that would rival windows, it really found its footing in the server space. A Linux server runs the most efficient and powerful variants of the OS, and Linux servers are designed to handle the most demanding business application requirements. Linux servers are used for network and system administration, database management, web services and much more.
There are a number of factors that make the OS particularly well suited for server use:
Stability: Linux servers are famous for their long uptime, and can often be maintained without the need for reboots.
Security: Linux is generally considered to be more secure than Windows or macOS.
Flexibility: Because Linux is open source and available from numerous vendors, it's easier to get a Linux server that does what you want it to do or to customize it to your needs.
Then there's the matter of what Linux servers cost. As we'll see, some Linux servers are free; some vendors will charge in order to provide a built-to-order experience. And even most free distributions offer paid support services to help keep your systems up and running.
Related: Must-know Linux commands
Which Linux OS is best for servers? This is, of course, not a simple question with a single answer. This article will instead examine different types of Linux servers. We'll review five top Linux server distros, and try to give you a sense of the strengths and weaknesses of each, as well as what each Linux server distro is used for:
Ubuntu LTS offers the stability of a long-term release along with access to necessary bug fixes. It is also dominant for use in OpenStack.
Linux Fedora is free and offers frequent upgrades but lacks paid-support options.
Red Hat Enterprise Linux (RHEL) is cloud-friendly, and has powerful management tools — but these come at a hefty price.
Oracle Linux is an obvious choice if you're already using Oracle's database or middleware products. It's compatible with Red Hat, but it's free to use and the paid support options are reasonably priced.
SuSE Enterprise Linux Server offers a solid server environment and the ability to create custom server appliances.
Let's take a deeper look at each.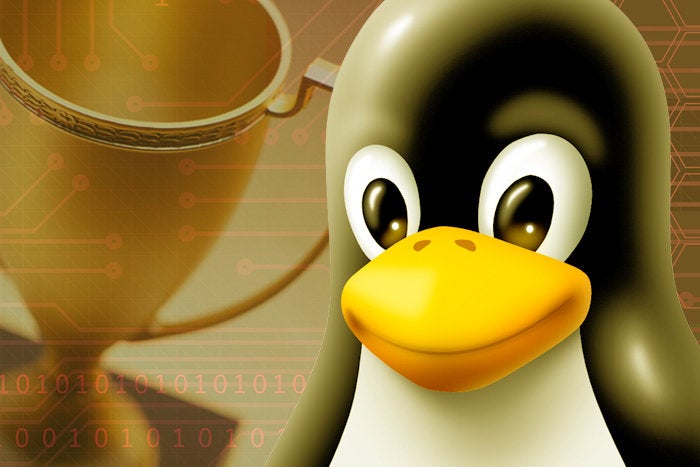 Previous
1
2
3


Page 2

Next
Ubuntu LTS: A long shelf life and a range of options to fit any organization
Ubuntu is one of the most popular versions of Linux, with a very substantial market base, especially in the cloud.
The server is friendly to OpenStack, making it desirable to those who want to use it in public and private cloud deployments.
For this review we looked at Ubuntu LTS 16.04.02, a stable release using the Linux 4.4 kernel that is supported for five years. For administrators, this means access to bug fixes when needed, but without the major release updates that may introduce instability in mission-critical operating environments.
If you use OpenStack, note that Ubuntu is a dominant player, with over 50% of the market in large, 1,000-plus-core installations. Ubuntu offers several paths to get started with OpenStack, from fully managed on-premise installations to self-installs using Canonical's OpenStack Autopilot to build a production cloud. Of note to Windows shops, there is also a Ubuntu Server 16.04 LTS version that is certified to host Windows Server 2012 and Windows Server 2008 R2 guests under its Microsoft's Server Virtualization Validation Program (SVVP).
For those seeking to use the public cloud, Ubuntu provides certified images for most providers, including Azure, Google, AWS and Rackspace. Ubuntu's Metal as a Service (MAAS) provides for the transformation of physical infrastructure into a cloud. MAAS can be used with existing DevOps tools such as JuJu and Salt, and supports Windows, Ubuntu, CentOS, RHEL and SUSE.
Installing Ubuntu
The default installation method for Ubuntu is an ISO that can be used to create DVD or USB flash drives. The ISO can also be used to install and run as a virtual OS. There is also a network installer available for instances where a DVD/USB installation is not feasible. The system requirements for a basic installation are definitely on the lighter side with 512MB RAM, 1GHz processor and 2GB of hard-drive space, although this configuration would not be adequate for anything except minimal testing.
Ubuntu uses a slightly dated DOS-like installation interface, but while lacking in visual appeal, it gets the job done. We note that it would be nice to have an installation option that allows you to select all the settings up front and let the installation proceed automatically, especially since our install was fairly slow, taking upwards of an hour on a multi-core server with more than adequate resources and a gigabit Internet connection.
Ubuntu management
There are several options for managing the server. You can use the command line; you can install a GUI like Webmin or you can choose the flagship Ubuntu Landscape management tools, a Web GUI that allows you to manage, deploy and monitor literally thousands of Ubuntu servers.
Given the growing popularity of remote administration options, we suspect for most installations the Landscape manager is going to be the best choice. Landscape can be used in three different configurations: an on-premises version, Landscape Dedicated Server (LDS) that is free for up to 10 servers, a Software as a Service version that charges one penny per hour per server, and the Ubuntu Advantage solution, which includes Landscape as one of its features. Advantage also includes the OpenStack Autopilot feature that allows administrators to build, deploy and manage OpenStack cloud architectures.
We tested the on-premises LDS version of Landscape first. Installation is launched from the command line and takes just a few minutes. Once installed, we were able to access the Landscape Web GUI from a browser. The features are similar across all versions of Landscape, hosted or on-premises. Landscape lists all registered servers, and you can manage one or multiple servers at once. On the monitoring side, Landscape provides built-in graphs that display variables such as CPU load, memory usage, disk space usage and server temperature. Another feature we found very useful is the ability to install, update and even roll back packages on servers. Landscape will alert you to servers needing updates, and you can deploy updates immediately or schedule them for a future time.
Related: Get ready to use Linux containers
While the Ubuntu server itself is free to use, there are costs associated with some of the aforementioned tools and features. The option most likely used in an enterprise setting would be the Ubuntu Advantage for servers. This gives users access to the Landscape online management console, live patching, the Ubuntu Assurance program and various support options. The cost is either $750 or $1,500 per server per year, for the Standard and Advanced options, respectively. Ubuntu 16.04 LTS is available for purchase on USB stick from the online Ubuntu shop. LXD Linux container hypervisor enhancements including QoS and resource controls (CPU, memory, block I/O, storage quota). Linux 4.4 kernel and systemd service manager.
Ubuntu in the enterprise
There are not many things not to like about Ubuntu server. As mentioned before; we wish the install was a bit more streamlined and modern. Also, the cost of support can add up in a hurry if you have multiple server instances, virtual or physical. On the plus side of the ledger, in addition to performing well as a regular file, Web or database server, Ubuntu has also emerged as a leader in the cloud. Although reliable statistics can be hard to come by, it seems safe to posit that Ubuntu has the largest market share of all OSs in the cloud. The five-year 'shelf life' of LTS versions makes it easier to evaluate, approve and deploy in enterprise environments. Moreover, we found the various Landscape management options to be very solid and a major selling point for Ubuntu.
Fedora: A free Linux server that offers upgrades as they become available
If you're looking for a free Linux Server that gives you access to the latest Linux features as they become available without waiting for a major version release, then Fedora Server 26 could be for you.
Fedora, although sponsored by Red Hat, is its own Linux distribution maintained by the Fedora Project, a community consisting of thousands of contributors. Unlike Ubuntu and SUSE, which focus primarily on long-term support (LTS) server versions, Fedora takes a different approach.
Fedora's focus is on providing a short-lifecycle server that provides administrators with access to the latest technology without having to wait for major upgrades every two-to-three years. New releases of Fedora are not on a set schedule, but generally new versions have been available twice a year for the past several years.
Fedora provides cloud-ready images that can be used with Amazon Web Services (AWS) as well as with Openstack and Vagrant/VirtualBox. For those needing containerized applications, Fedora provides a Docker role that runs independent applications on a single Linux installation without incurring the overhead of a virtual machine. In addition to the regular Fedora Linux server, there is also Fedora Atomic, a cloud-based immutable platform specifically for use with containerized applications.
We tested Fedora Server 26, offered in only one download option, an x86 64-bit ISO file. The system requirements are pretty basic; 2GB RAM, 6GB of free disk space and CPUs that are hypervisor-capable if using virtualization. The installer is essentially the same as Red Hat and Oracle Linux, where you make all your selections up front and the installation chugs along without any other input needed.
Fedora installation
As with other versions of Linux, Fedora can be managed from the command line, from a GUI such GNOME or KDE, or by using the Cockpit management interface. Cockpit is a stand-alone management tool that can be used to manage various Linux installations, including Fedora. Fedora includes Cockpit as part of the server installation and it can be launched from a browser by simply using the server IP address and a custom port. While Cockpit may not be as feature-rich as some of the more expensive commercial management tools, it delivers a lot of information about CPU, memory and network traffic. It also has decent log capabilities, and you can start, stop and restart services from the services tab. You can also create new accounts and launch a terminal window directly from Cockpit, something that is handy when you're not at the server console. Separately, by using the Rolekit tool, Fedora allows administrators to deploy and manage prepared server roles, eliminating the need configure a server from scratch.
Fedora documentation
Fedora's online documentation is very good and we appreciate the fact that it can be downloaded in PDF format, for those times when you need to read up on something when offline. Fedora support is mainly provided through online documentation, a community knowledgebase and various other forums. We were able to locate most of the information we needed through online searches. However, there is no paid support available, so if the server starts acting up, there is no 800 number to call and you're on your own. However, we would not let this discourage anyone from using Fedora.
The main negatives for Fedora are the relatively short support cycle and lack of paid support. Other than that, we found Fedora to be a very solid server product that fills an important niche. It's free to use, the support is good and it offers the latest and greatest Linux has to offer through automatic updates and access to the latest in Linux security.
RHEL: Cloud-friendly, but with pricey management tools
If you need comprehensive support, the comfort of having a well-established Linux vendor on your side and you have the budget to pay for it, then you should give Red Hat Enterprise Linux 7.4 a careful look.
It is should also get your attention if you're looking for an operating environment that embraces the cloud, from tools to build your infrastructure to management platforms.
Red Hat continues to enjoy a large portion of the commercial Linux market, both for desktops and servers, and Red Hat is one of the largest corporate contributors to Linux as a whole. Red Hat claims that 90% of the Fortune Global 500 uses Red Hat products. In addition to its flagship RHEL server, Red Hat also sells and supports various versions of JBoss application and Web servers.
Red Hat in the cloud
Red Hat is positioning itself to be a player in the cloud space, whether private, public or hybrid. Red Hat provides a comprehensive suite of cloud computing products, including the Red Hat Cloud Infrastructure, a cloud management option that allows you to build and manage cloud solutions. Red Hat Cloud Forms offers management across multiple public-cloud providers and hypervisors. In addition, Red Hat offers support for the OpenStack cloud platform, and OpenShift provides developers with a Platform-as-a-Service to develop, host and deliver cloud apps. Red Hat allows customers with existing subscriptions to migrate to the cloud via more than 100 certified cloud providers.
Red Hat installation
Red Hat provides a variety of download options for installation or to run directly as a virtual guest OS, KVM guest image, Boot ISO, Binary DVD, WinSynch Installer (MSI) and Virt-p2v ISO. The system requirements recommend 1GB RAM per CPU core and 10GB available disk space. Kudos to Red Hat for providing an installation that is quick and easy to navigate. Unlike some other Linux installs (looking at you, Ubuntu), Red Hat allows you to make all necessary selections up front from a configuration panel, and after that the installation takes care of itself with no additional input needed. There are six base server environments to select from including basic Web server, server with GUI or just a minimal server. Each environment allows for the addition of add-ons such as DNS, database and other roles and tools, making for a very granular and customizable installation.
Since we opted for the GUI version, Red Hat booted directly to a server version of the Gnome interface. This provides some additional features over the regular Gnome desktop, such as prompting for authentication when completing certain tasks, such as changing date/time or installing new software packages. Our next step was to register our server with the Red Hat subscription server; this can be accomplished from the command line or by using the subscription manager from GNOME.
Red Hat management – expensive
Once registered with Red Hat, you can view additional detail about your registered servers from the customer portal. This includes general information including Red Hat version, whether the system is up to date on patches and a timestamp for last check-in. However, it is mainly a read-only tool with few options for managing a server. For this, you can use Red Hat Satellite, a management product that can configure, provision, audit and manage software updates for thousands of servers from a unified dashboard. While Red Hat Satellite provides a powerful set of tools, it will set you back about $10,000 per year, just for the framework. In addition, you will need a Smart Management Add-On subscription for each system managed by Red Hat Satellite, which adds nearly $200 more per server.
Speaking of cost, a basic Red Hat Enterprise Linux server with self-help support is fairly affordable at $349. If you add basic support, you're at $749, and with the aforementioned Smart Management Add-On and you're close to $1,000 annually. There are other options as well, such as high-availability and extended update support. For those running a lot of guest VMs, the Red Hat Enterprise Linux for Virtual Datacenters version is probably your best bet, starting at $2,499 with standard support.
Red Hat virtualization, documentation, pros and cons
With Red Hat virtualization, organizations can virtualize any Linux or Windows workload. It can be deployed on top of existing infrastructure, and by integrating with other Red Hat products such as Red Hat Cloudforms and OpenStack, customers can manage the entire virtual and physical infrastructure.
Red Hat provides very good, well-organized online documentation, with options to view as HTML and PDF. There is also a comprehensive searchable knowledgebase along with a large collection of how-to videos.
Our biggest complaint with Red Hat is the relatively high cost to access real management tools. If you're running just a few servers, the $10,000 Red Hat Satellite option is very steep. You can always use a third-party tool like Cockpit for management, but we think Red Hat should provide a better option like they used to with the Red Hat Network. That being said, Red Hat needs to be on any organization's short list when evaluating enterprise-level Linux server products.
Oracle Linux: The obvious choice for Oracle shops
Oracle Linux has been around for more than 10 years, but has been gaining market share and the company says it has over 14,000 customers world-wide.
Part of its popularity may be the way it plays well within an Oracle environment and its full support for Red Hat Linux, on which it is based.
This interoperability theme is carried out through its support for the Open Stack tools for building cloud-computing platforms and its support for two different kernels.
The fact that it's free and reasonably priced support is readily available make it hard to ignore, especially for enterprises heavily invested in other Oracle offerings.
What is Oracle Linux?
Oracle database was the first commercial database to be available on Linux in 1998 and in order to ensure that critical bugs were fixed, Oracle created and made available its Unbreakable Enterprise Kernel (UEK). Oracle Linux is compiled from the Red Hat Enterprise Linux source code and available with either the same kernel as Red Hat or with Oracle's own Unbreakable Enterprise Kernel (UEK), which was initially developed to support highly scalable Oracle Engineered Systems.
The UEK kernel includes Oracle's enhancement to online translation processing performance, security and virtualization improvements. In fact, Oracle uses its own Linux version to run several of its online websites, including Oracle Cloud and several of its Oracle Engineered Systems. Oracle Linux is 100% compatible with Red Hat regardless of kernel choice. It has been tested and optimized for use with other Oracle products such as its databases and applications like Secure Enterprise Search, Fusion Middleware and the E-Business Suite.
Oracle Linux has offered support for OpenStack since 2014 and provides it as a free download that can be used to manage both physical and virtual servers in production environments. Oracle Linux is also tightly interwoven with Oracle Cloud and its Platform as a Services (PaaS), Infrastructure as a Service (IaaS) and Software as a Service (SaaS) offerings.
Oracle Linux installation
Oracle Linux uses the same installation wizard as Red Hat and Fedora. The streamlined configuration panel allows all items such as network, disk partition and time zone to be configured before the installation begins, instead of presenting multiple prompts throughout installation. Just as with Fedora and Red Hat, you can select various roles and supporting software during the installation. Oracle Linux installs with the standard Linux kernel, and if you wish to use the UEK, you need to install it separately.
Oracle Linux management
Oracle Linux can be managed from the command line or a third-party GUI like GNOME. However, this only gives you access to one server at a time, and for most installation using the Oracle Enterprise Manager probably makes the most sense. Unlike commercial Linux vendors who charge for management functionality, Oracle provides the Enterprise Manager at no additional cost with a paid subscription. Enterprise Manager is run on-premises and provides a unified platform for managing all of a customer's Oracle deployments, whether on-premises or in the cloud. In addition to managing Oracle Linux servers, Enterprise Manager can manage other Oracle applications, databases, middleware, hardware and engineered systems.
Oracle Linux supports Spacewalk, the open-source community project that forms the basis for solutions such as Red Hat Satellite Server and SUSE Manager. Spacewalk can be used for a variety of management task, including system-software installation and updates, system provisioning, distribution of custom software packages, provisioning of virtual guests and deployment of configuration files.
On the virtualization side, Oracle includes KVM as it is the main hypervisor on Red Hat. However, Oracle does not support Oracle applications running on KVM and instead provides its own Oracle VM server for free for this purpose. Oracle claims its VM server provides better performance since Oracle databases and applications are engineered to work together. Oracle imposes no licensing requirements for Oracle VM, thus keeping the cost of ownership low. Oracle offers VM templates that are pre-configured, optimized and patched guest virtual machines based on best practices and standards. These VM templates are tested by Oracle and assist in automating the provisioning of complete production-ready application environments. By utilizing the Oracle VM Manager, administrators can manage and configure servers and other network resources.
For operations with a low tolerance for downtime, Oracle KSplice, as part of premium support, provides updates of certain critical components and security patches with zero downtime and no need to reboot. Another feature available with Oracle Linux is DTrace, a tracing framework that allows administrators to dynamically observe systems for performance issues in both applications and the operating system itself. DTrace lets you explore the server to understand how it works, track down problems across many layers of software and locate the cause of problems.
Oracle has an extensive network to provide 24/7 support in 145 countries in 29 languages. There are two main support levels available for Oracle Linux, a basic and a premium option. Both provide 24/7 support, and the basic support starts at $499 per year while the premium support starts at $1,399. One Oracle Linux license covers a system with up to two physical CPUs, but with unlimited cores and virtual guests.
In our view, if you're running one or multiple Oracle software products, choosing Oracle Linux as your OS may be a no-brainer as it is optimized to work with Oracle applications. Unlike Red Hat, Oracle Linux is free to use, and paid support options are generally less expensive than similar Red Hat solutions. Also, comparing with Fedora, you get the LTS aspects of Red Hat not available with Fedora, at a lower cost.
The support options are very good at a reasonable cost and Oracle includes a solid set of tools and add-ons – including high-availability, KSplice and OpenStack – are free to license and use with the premium support plan. Oracle claims to be the only vendor that offers a complete Linux-based solution stack—applications, middleware, database, management tools, operating system and hardware plus support, which can eliminate some of the finger pointing when problems occur, as they do. That makes sense to us.
SuSE Linux Enterprise Server: Scales and supports third-party virtualization
SUSE Linux Enterprise Server is a multi-purpose server that has long been popular with Internet Service Providers for various Web-based workloads, but it's well suited for enterprises as well, and even small businesses.
It's been developed to focus on providing a platform on which to run mission-critical enterprise applications, partnering with large vendors like SAP, Microsoft and VMware to bring SLES to the enterprise. SLES releases major revisions every three-to-five years, providing enterprises with a long-term stable server platform.
For this review we looked at SLES 12 SP2, which has an online installation tool available to make it easier to customize.
SLES also has a small footprint version, cleverly named Just Enough Operating System (JEOS). This can be used as a minimized host OS for cloud images, container applications or just to simplify IT operations.
SLES is available for the cloud through over 50 different providers including Microsoft Azure, Amazon and Google Compute Engine. By utilizing SUSE Studio, customers can build their own custom SLES server appliance online by selecting from a wide variety of features from the core OS version and GUIs to Web, database and, yes, even some games. By last count, we noted more than 750 available packages.
SUSE installation
As with most Linux OSes, the system requirements to get started are pretty basic: 512MB to 4GB RAM, at least 256MB per CPU with 4GB hard-disk space and 16GB if snapshot/rollback of the OS is to be utilized. We would be remiss if we didn't mention SUSE Studio as part of the installation options for SUSE. This is an online software creation feature hosted by SUSE that allows users to create their own custom SUSE installation by picking which applications they want to include with their install.
It can be used to create a variety of installations, including virtual appliances, and with it users can preconfigure common settings like time zones and network information. We tested the prepackaged solution, and with our two installation DVDs downloaded (10GB-plus total), we were ready to install on our quad-core AMD server.
The installation process prompts users to input for items such as network, time zone, user and partition configurations. During the installation you can also add other features such as HTTP/HTTPS/FTP and select a predefined use case scenario for the server. The default role is used for physical servers and virtual guests. For virtual hosts you can choose either a kernel-based hypervisor (KVM) or bare-metal hypervisor (ZEN)
SUSE management
With our new SLES server up and running, we evaluated our management options. As with the other versions of Linux, you can manage the server from the command line or a third-party generic GUI. SLES also comes with the GNOME desktop installed and boots to it automatically when you first start the server. YaST (Yet another Setup Tool) is part of the installation and can be used to configure most aspects of a SUSE server such as hardware setup, and to manage services such as DNS, DHCP, FTP and HTTP. The YaST interface can also be used to manage users and security features like certificates, firewalls and auditing.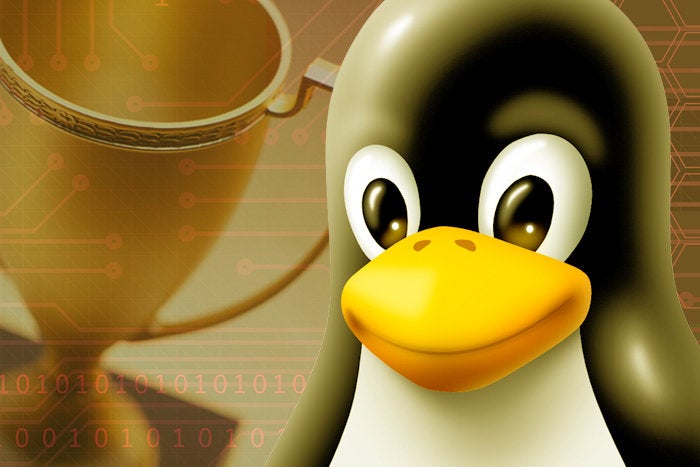 While we found the YaST toolset to be adequate for managing common tasks on one server at a time, the more robust SUSE Manager offers administrators a way to manage multi-server environments. SUSE Manager provides a unified location for managing manage multiple Linux installations, virtual, cloud and physical servers, including Red Hat servers.
SUSE Manager can be installed either as part of a regular SUSE Server installation or on the 'minimized' version of SLES, the Just Enough Operating System (JeOS). We decided to test SUSE Manager on our freshly installed SLES server, and a short wizard walked us through the installation process. SUSE Manager is accessed via Web browser and once logged in you are presented with an impressive (and somewhat overwhelming) collection of options from the left-hand menu. New users may wish to refer to the 'getting started' guide.
With SUSE Manager a local software repository can be downloaded and maintained; in fact, SUSE recommends this. For instance, deployment of software updates to multiple instances can be accomplished in one operation. The dashboard can also alert administrators to systems that may need updating as well as check for compliance with in-house or regulatory and legal requirements. The SUSE Manager provides several on-screen reporting features, including online visualization of network infrastructure.
SUSE support
SUSE provides solid, free online and offline (PDF) documentation for most SUSE Linux Enterprise Server features. While the server is free to use and comes with a 60-day free trial, any support, including patches after the initial trial period, requires a support plan from SUSE. There are a number of support options, depending on the type of server environment. Standard support is available starting at $799 per year per server and priority (24/7) support is $1,499 per year per server. Support subscriptions provide integration with the SUSE Customer Center, a web portal to manage subscriptions and support access. In addition, you can purchase add-ons such as training and storage.
SUSE Linux Enterprise Server is a solid and mature server product. Our complaints are relatively minor. One is that we found the SUSE Manager a bit unwieldy to navigate with too many options presented in one place. We think a more modern dashboard-like layout with the ability to drill down to detail sections would be more practical. As with some of the other servers, support costs can balloon in a hurry for any but the smallest installations, negating some of the 'free and open source' argument.
In the SUSE plus column are the long-term support and the ability to create custom server appliances using SUSE Studio. SUSE also offers impressive scalability: up to 8192 CPU cores and 64TiB RAM, has supported the XFS file system for more than 10 years (see SUSE YES hardware certifications). Although SUSE lacks its own virtualization, it supports leading open source hypervisors, Xen and KVM, plus open source paravirtualized drivers for all major hypervisors. Support for Linux containers is integrated into the virtualization management infrastructure.
This story, "5 top Linux server distros: How to choose the right one" was originally published by
Network World.
Share this post if you enjoyed! 🙂