[ad_1]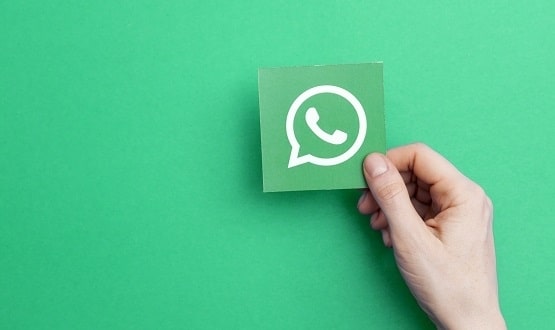 Clinicians have been told they can use messaging services like WhatsApp "where the benefits outweigh the risk" to share information about coronavirus, new NHSX guidance says.
The focus on sharing information needs to shift from "how you share it" to "what information you share and who you share it with" while the health services deals with Covid-19.
"The important thing, as always, is to consider what type of information you are sharing and with whom. And as much as possible limit the use of personal/confidential patient information," according to a statement on the NHSX website.
The guidance, endorsed by the Information Commissioner's Office, the National Data Guardian and NHS Digital, also provides information on video conferencing and the use of personal devices.
The Information Commissioner has assured NHSX that she "cannot envisage a situation where she would take action against a health and care professional clearly trying to deliver care", the guidance states.
Clinicians are advised they can use their own devices to support video conferencing for consultations, mobile messaging and home working "where there is no practical alternative".
But they should take reasonable steps to ensure safety and protect patient data, including setting strong passwords; using secure channels to communicate such as apps that use encryption; and not storing personal or confidential information unless "absolutely necessary".
"Information should be safely transferred to the appropriate health and care record as soon as it is practical to do so," NHSX said.
Video consultations are being encouraged to help reduce the spread of coronavirus by reducing face-to-face appointments. Earlier this month NHS England wrote to primary care practices urging them to go digital to manage the illness.
The guidance provides reassurance that off-the-shelf tools including Skype, WhatsApp and Facetime are acceptable to use.
"The consent of the patient or service user is implied by them accepting the invite and entering the consultation. But you should safeguard personal/confidential patient information in the same way you would with any other consultation," the guidance states.
Other Covid-19 related news on Digital Health:
A statement from the Information Commissioner's Office said: "Data protection and electronic communication laws do not stop Government, the NHS or any other health professionals from sending public health messages to people, either by phone, text or email as these messages are not direct marketing.
"Nor does it stop them using the latest technology to facilitate safe and speedy consultations and diagnoses. Public bodies may require additional collection and sharing of personal data to protect against serious threats to public health."
The regulator assured it would take into account the "compelling public interest in the current health emergency".
"The safety and security of the public remains our primary concern. The ICO and our colleagues in the public sector have this at the forefront of our minds at this time. We are here to help our colleagues on the frontline."
The health service is ramping up its response to coronavirus as the illness continues to spread. NHS Digital has been given new powers around collecting and analysing data to help doctors, nurses and other healthcare professionals better understand the virus and to identify patients with the disease quicker.
NHS Digital also operates NHS 111 Online, which has experienced a surge of activity since the outbreak of Covid-19.
Share this post if you enjoyed! 🙂
[ad_2]

Source link