[ad_1]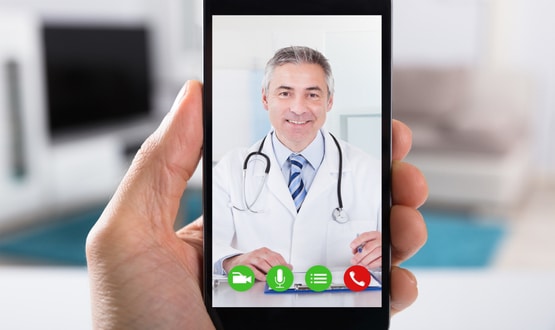 Eleven suppliers have been selected to provide video consultations for primary care to help the NHS cope with unprecedented patient demand during the coronavirus outbreak, Digital Health News understands.
They were selected from a group of 33 trusted suppliers that were sent a confidential 48-hour tender for the immediate provision of online primary care consultation by NHS England last week.
The accelerated tender documents were due to be valuated and awarded by midday on Monday, 23 March. It is understood that successful suppliers were notified on 25 March.
Suppliers were asked to bid on five lots, including text messaging, video consultations and automated triage.
Eleven have been chosen to provide video consultation services across the country. Each supplier has been told they will be working with a number Clinical Commissioning Groups (CCGs) but the exact regions are yet to be confirmed.
The successful suppliers for video consultation include:
LIVI
Doctorlink
eConsult
EMIS
Engage Consult
PreGP
Q Doctor
Lincus
Ask NHS
FootFall
Visiba Care
Two suppliers have also been chosen to deliver the "customisable" lot, which would allow patients to complete a questionnaire on their symptoms in order to be directed to the correct services.
The two suppliers chosen to deliver this are FootFall and Visiba Care, sources close to Digital Health News have confirmed.
The tender was sent out by NHS England National Commercial Procurement Hub to its approved suppliers under the Dynamic Purchasing System Framework for online consultations, which includes the likes of Babylon, PushDoctor, Ada Health, EMIS, LIVI and Visiba Care.
It's not known whether big names like Babylon, which is noticeably absent from the selected suppliers, bid on the tender.
In a blog post on the provision of video consultation in the wake of coronavirus, Diane Baynham, head of service design for digital urgent and emergency care at NHSX, and Mary Hudson, deputy director for digital first primary care for NHS England, said the deployment and implementation of video consultations was being accelerated to support remote consultations.
To support practices that are yet to put video consultation services in place, NHSX has confirmed the use of WhatsApp, Skype and other off-the-shelf messaging apps can be used as a short-term measure, they said.
NHS Digital has also fast-tracked assurance of video products on the new Digital Care Services Framework (DCSF).
Products from the tender and the DCSF will be centrally funded, they confirmed.
Suppliers have been contacted for comment.
Share this post if you enjoyed! 🙂
[ad_2]

Source link