[ad_1]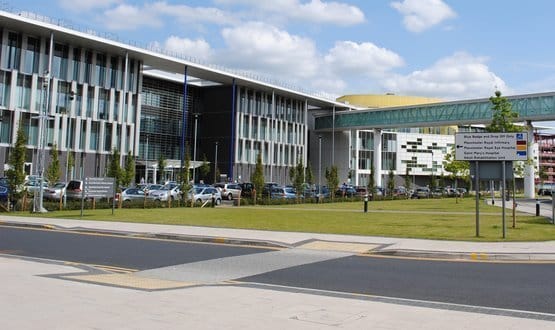 Epic has been selected by Manchester University NHS Foundation Trust as preferred supplier in an electronic patient record (EPR) contact worth £400m, Digital Health News can confirm.
The contract – one of the biggest of its kind – will see US systems supplier Epic provide an integrated trust-wide electronic patient record system, which will include a patient administration functionality.
The tender notice was published on 29 August 2018, with the contract beginning on 1 November 2019.
Manchester University NHS Foundation Trust confirmed to Digital Health News on 3 December that the contract had been awarded to Epic.
A spokesperson said: "We can confirm that Epic is the preferred bidder for our future EPR solution, subject to completion and approval of a Full Business Case.
"This follows a full Competitive Dialogue procurement process which began in August 2018 and has involved a robust process assessing functionality to suit MFT's complex organisational needs."
If the agreement is signed, Manchester University NHS Foundation Trust will become the fourth acute trust to sign with Epic.
University College London Hospitals went live with the US vendor's integrated clinical system in April this year, while Royal Devon and Exeter received the green light to proceed with its implementation in June 2018.
Cambridge University Hospitals was the first UK trust to go live with Epic back in October 2014, as part of a £200m digitisation programme.
Manchester University NHS is the largest trust in the UK and is responsible for running nine hospitals across six separate sites.
The trust outlined in its procurement notice that it was looking for a future EPR solution capable of meeting its multitude "specialist and complex needs."
This includes improving the patient experience by reducing the need for patients to give the same information to different members of staff and reducing delays in accessing paper medical records, as well as enabling staff to access the information they need to care for patients wherever and whenever they need it.
Manchester University NHS is also aiming to improve patient safety by alerting potential medication error, allergies, healthcare-acquired infection risks, as well as help to improve the quality of care provided through clinical decision support and reducing unwarranted clinical variation in treatment.
A timeline for implementation has not been disclosed.
Share this post if you enjoyed! 🙂
[ad_2]

Source link