[ad_1]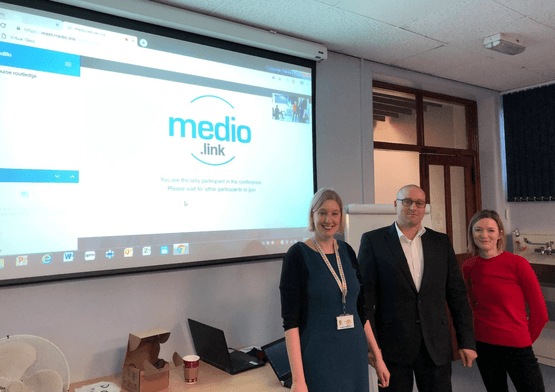 Leeds Teaching Hospitals NHS Trust has begun offering outpatient appointments via video.
Using the Virtual Clinic platform by Involve Visual Collaboration, patients can access a clinicians from the comfort of their own home.
Mental health patients will have appointments over video allowing them to remain at home, children with cystic fibrosis who have an infection risk will have access; and the service will be used to reduce the amount of travelling time for patients.
It will also be used to link five dispersed services across the site.
Rob Child, programme head of digital health programmes for the trust, said: "The trust have been working with efficiencies to improve the care provided by the hospitals, and Virtual Clinics were on our radar.
"The informatics department understands the importance of the changing nature and demands of providing care, and digital tools can help to meet those demands.
"Many services within the trust came to us asking to use Skype or FaceTime to hold video consultations, however these platforms aren't secure or configured to hold Virtual Clinics, so we made the decision to find a suitable platform."
Involved and Leeds trust have previously worked together establishing the virtual clinic for the radiology team in conjunction with Nottingham University Hospital's oncology team and Macmillan.
"We offered Virtual Clinic to all services across the trust and most of them wanted to be part of the pilot.
"61 Virtual Clinic accounts have been deployed across 29 departments, offering video consultations to outpatients in a variety of use case."
Some 135 staff have attended training sessions for the virtual clinic and the trust hopes 20% with follow-up appointments will use the service.
Another digital project the trust is involved with is the "axe the fax campagin".
Leeds Teaching Hospitals pledged in September 2018 to bin over 300 of its fax machines before the end of 2018 in a bid to oust outdated tech from its wards.
Share this post if you enjoyed! 🙂
[ad_2]

Source link