[ad_1]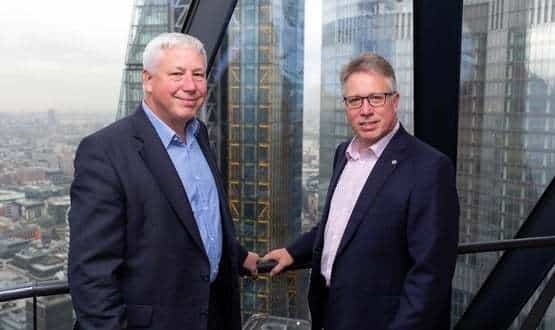 A social care software provider has been named as one of the fastest-growing tech companies in the UK.
Person Centred Software has been placed 31st on the Deloitte Tech Fast 50.
The company was set up by brothers Jonathan and Simon Papworth six years ago and enables care to be logged digitally via an app.
The aim is to save admin time and improve carer and nursing staff retention amid chronic staff shortages.
Jonathan said: "Winning a place on the Deloitte listing is a significant milestone for the business. Our growth has been rapid, but for us, this is just the start.
"The opportunity in social care tech is huge – particularly when 80% of care homes in the UK are relying on slow, costly paper processes that our company can digitise in a day.
"We started the company to help improve standards in social care. We are on a mission to support outstanding care for some of the most vulnerable people in society. We know from 20 years' experience developing technology for the care sector that only passion can create change – and we continue to stay at the helm of the business to help drive digital development in the future."
Person Centred Software is now used in 1,200 care homes across the UK.
The Deloitte UK Technology Fast 50 is one of the UK's foremost technology award programmes. Now in its 22nd year, it is a ranking of the country's 50 fastest-growing technology companies, based on revenue growth over the last four years.
Duncan Down, lead partner for the Deloitte UK Technology Fast 50 programme, said: "The Deloitte UK Technology Fast 50 is internationally revered as one of the most important business awards in the industry.
"The awards highlight the success being achieved within the sector today, with Fintech businesses showing significant growth in particular."
Share this post if you enjoyed! 🙂
[ad_2]

Source link