[ad_1]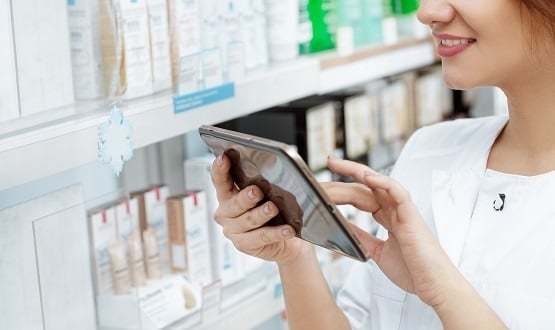 Community pharmacists have praised a web-based management platform for helping provide a more efficient service to shielding patients.
The PharmOutcomes platform saved hours in administration work and sped up the processing of payments for services as well as reducing errors, users have said.
The software was acquired by EMIS Group earlier this year and is currently integrated with its ProScript Connect system, which streamlines pharmacists access to a range of services including referrals from GPs and NHS 111.
The platform is available to all 11,500 community pharmacists in England, not just those using ProScript Connect.
Chris Bland, area manager for Kamsons Pharmacy in Leeds, said: "The advantage of the integration between PharmOutcomes and ProScript Connect is that it automatically administers the payments for commissioned services.
"We're saving hours a week of time that staff used to spend on processing payments. It means we are better able to utilise staff because it's quicker and more streamlined."
The system has also enabled pharmacists to identify patients who were shielding due to Covid-19 to make sure they received prescriptions safely, and processed payments for delivering prescription medication to them at home if family or volunteers were unable to do it.
Mike Patel, superintendent pharmacist in South London, said: "We didn't have to waste time checking which ones were shielding, because we could see at a glance. You are not scrolling from page to page to find the additional information you need."
The integration also enables pharmacists to better manage flu vaccinations without the need to switch between platforms during consultations – something they hope will prove helpful during the government's expanded flu vaccination programme this winter.
Pharmacists can initiate the service from the patient medication record held in ProScript Connect, removing the need to manually search for the patient.
EMIS has begun piloting secure digital messaging via PharmOutcomes directly into GPs' EMIS Web clinical systems, enabling information about patient services provided by the pharmacist to be embedded into the patient's GP record.
Shanel Raichura, senior clinical director at EMIS Health, said: "Community pharmacists will be on the frontline again in what is certain to be another very busy winter for the NHS.
"This, coupled with the government's plans for mass flu vaccination, means they will need all the help they can get, and I'm proud that our integrated systems are already helping to take some of the pressure off."
Share this post if you enjoyed! 🙂
[ad_2]

Source link